CGC Cards Holder and Label
The CGC Cards holder and label combine enhanced security features, crystal-clear optics and the most advanced archival materials for the best in display and protection.
State-of-the-Art Construction for Superior Display and Security
CGC Cards has invested significant time and resources to develop the hobby's best holder for TCGs, sports cards and non-sports cards. The result is a display-worthy holder that provides superior long-term protection. Crystal-clear optics showcase a card's color and detail, while the sturdy, ultrasonically-welded case resists impacts and tampering.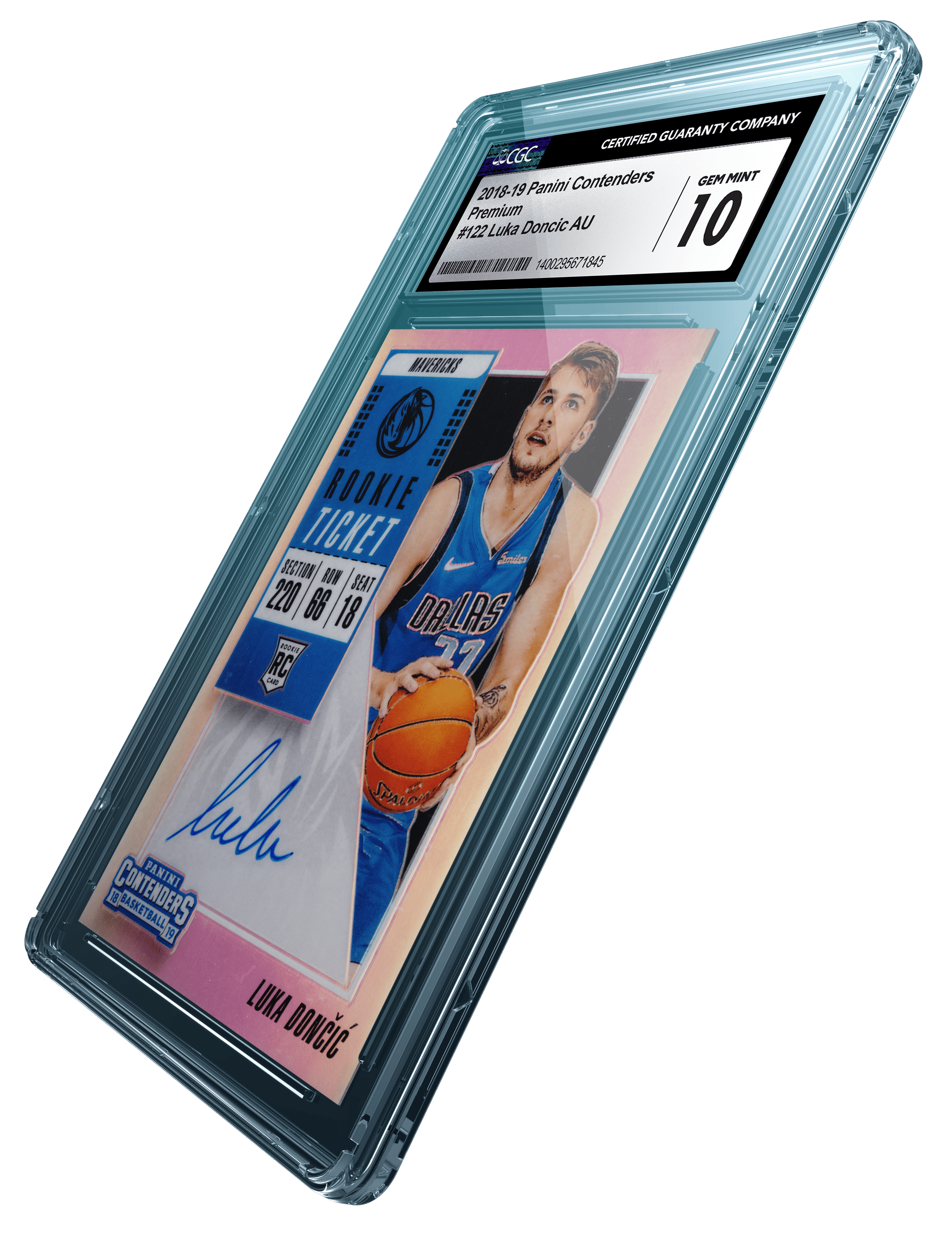 A Sleek, Easy-to-Read and Secure Certification Label
A sleek, clean label design puts the focus on the card and allows for detailed card descriptions and excellent readability. For cards earning the CGC Pristine 10 grade, CGC Cards provides a special Pristine 10 label, which identifies the card's flawless condition. To prevent against counterfeiting, the CGC Cards label features microprinting, UV ink, holographic foil and a unique certification number and barcode.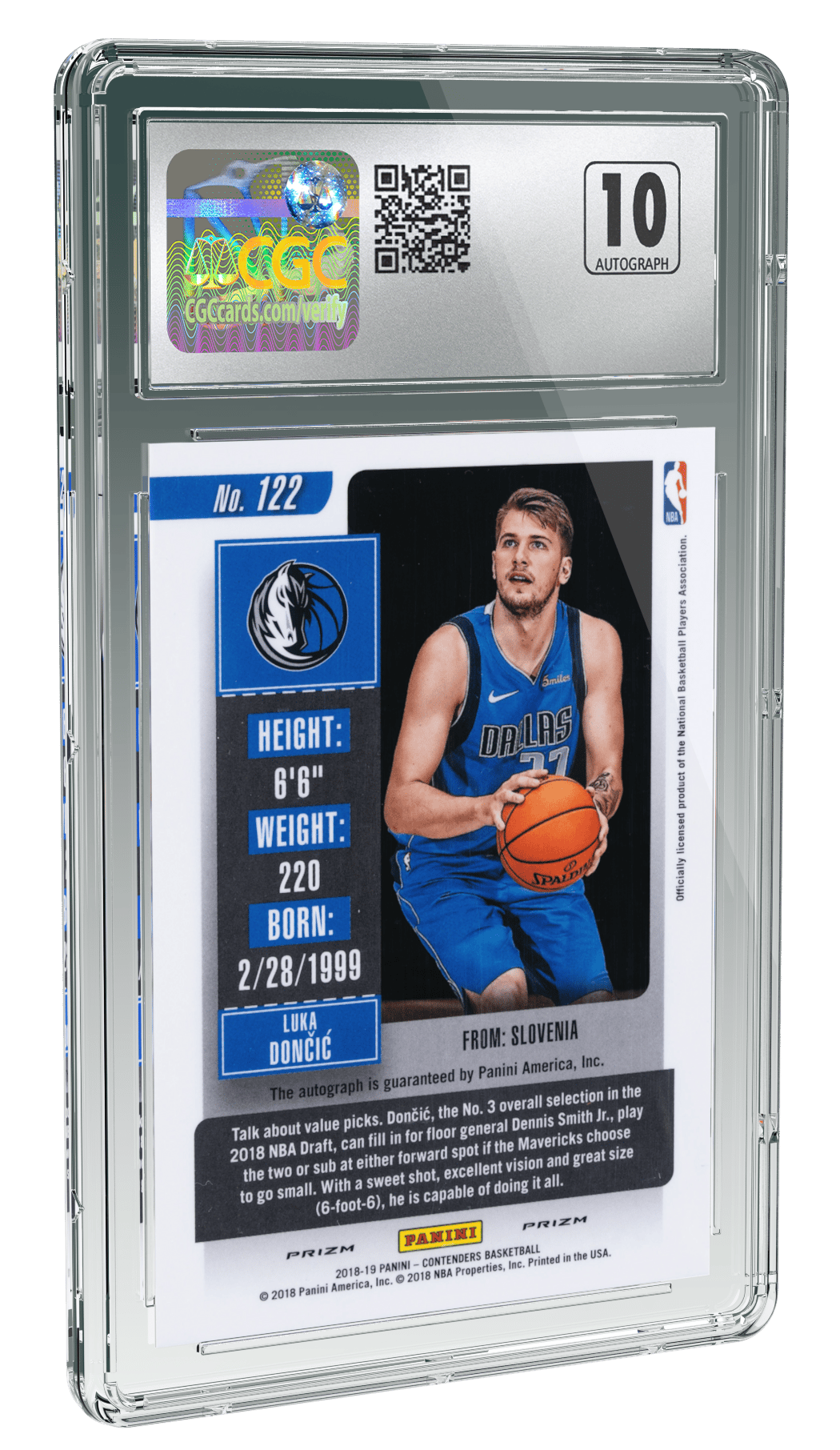 Unique Identification Features
On the back of the label, a QR code enables you to quickly look up a card and its images on the CGC Cards website. Autograph grades (available for sports cards with manufacturer's certified autographs) are featured here, too. A pedigree can also be added to describe a card's past or present ownership. After encapsulation in the CGC Cards holder, every card is imaged in high-resolution.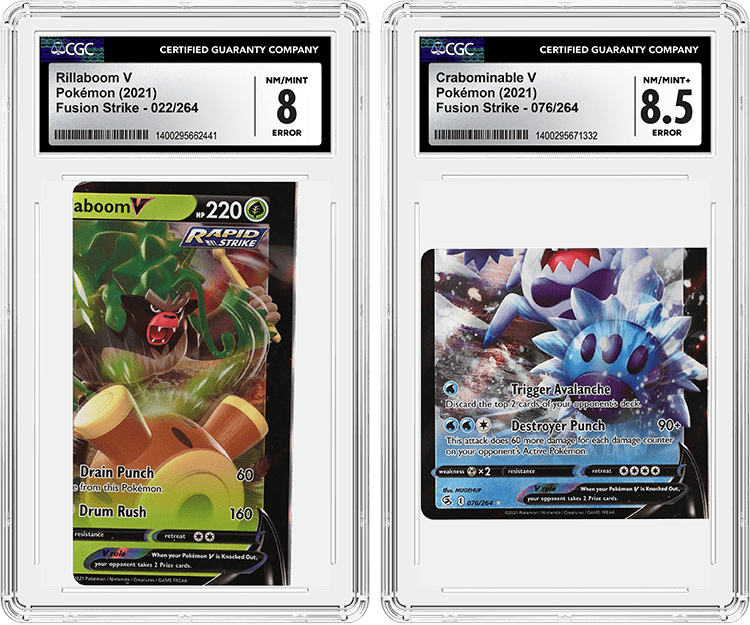 The Leader in Error Card Grading and Encapsulation
Available for cards cut slightly too large or even errors once considered too small to safely encapsulate, the CGC Cards Holder for unusually sized cards features the same crystal-clear optics, superior materials and sturdy construction as the standard CGC Cards holder. Plus, with an easy-to-customize inner sleeve, this CGC Cards holder accommodates a variety of card sizes that previously could not be encapsulated.
Fits More Sizes of Thick Cards Than Any Other Card Grading Service
For cards up to 7.25mm thick, the CGC Cards Thick Holder also features the same crystal-clear optics, superior materials and sturdy construction as the standard CGC Cards holder. Plus, with five different thicknesses, the CGC Cards holder accommodates more sizes of thick cards than any other third-party card grading service.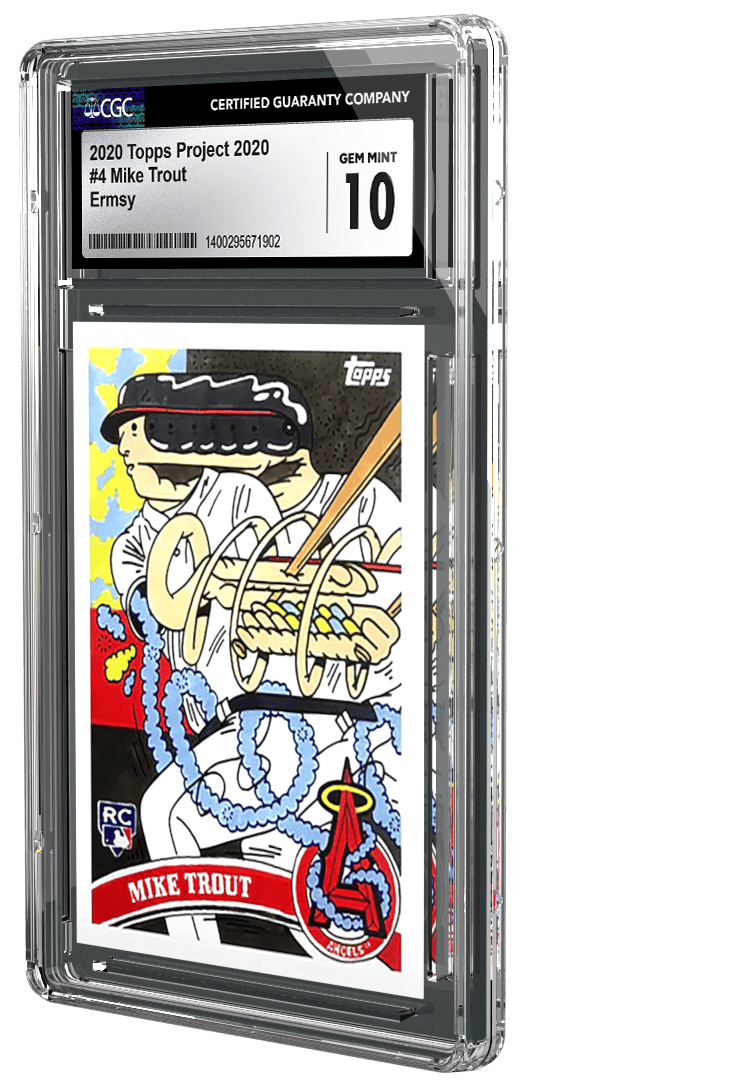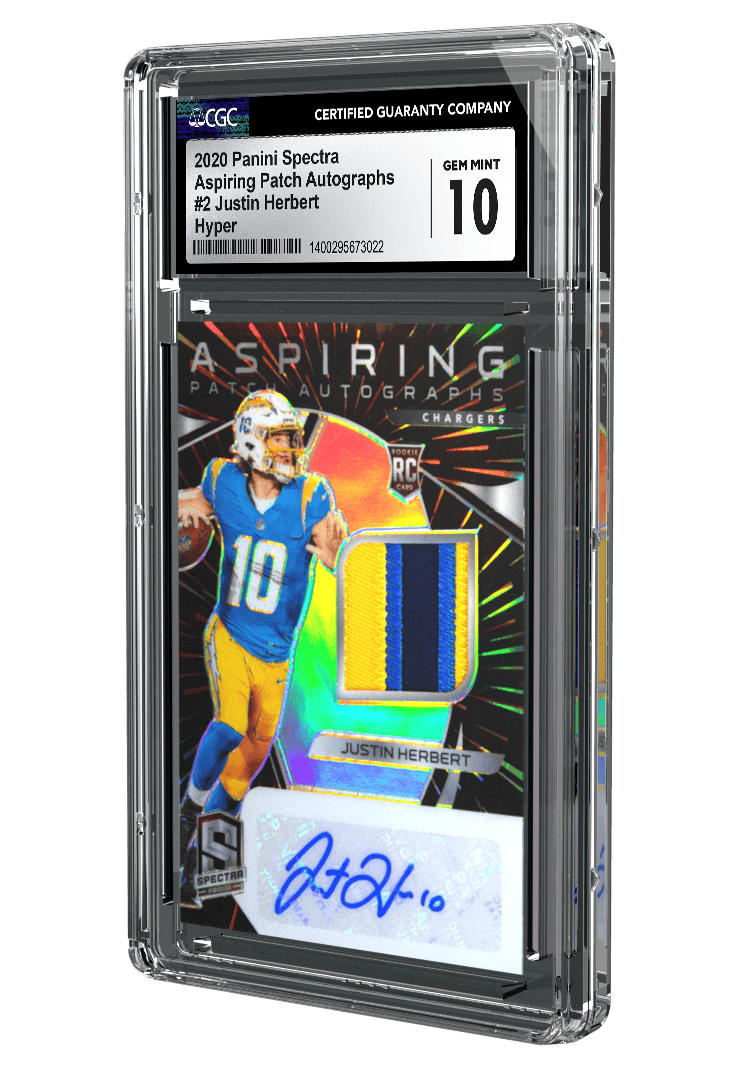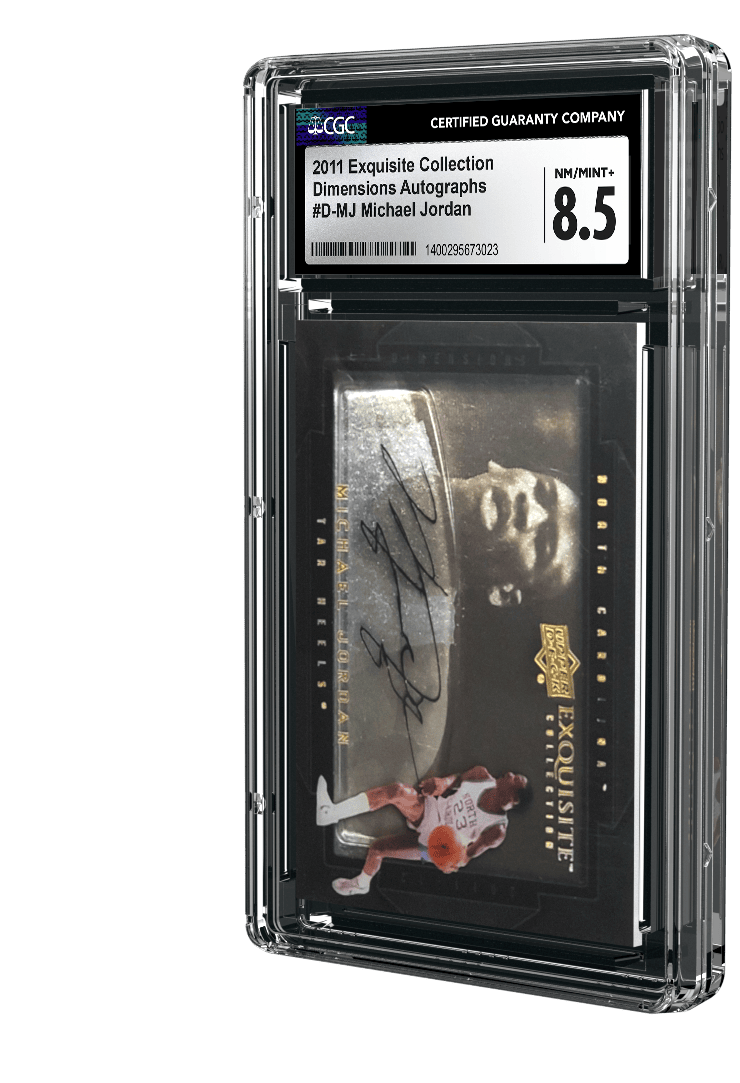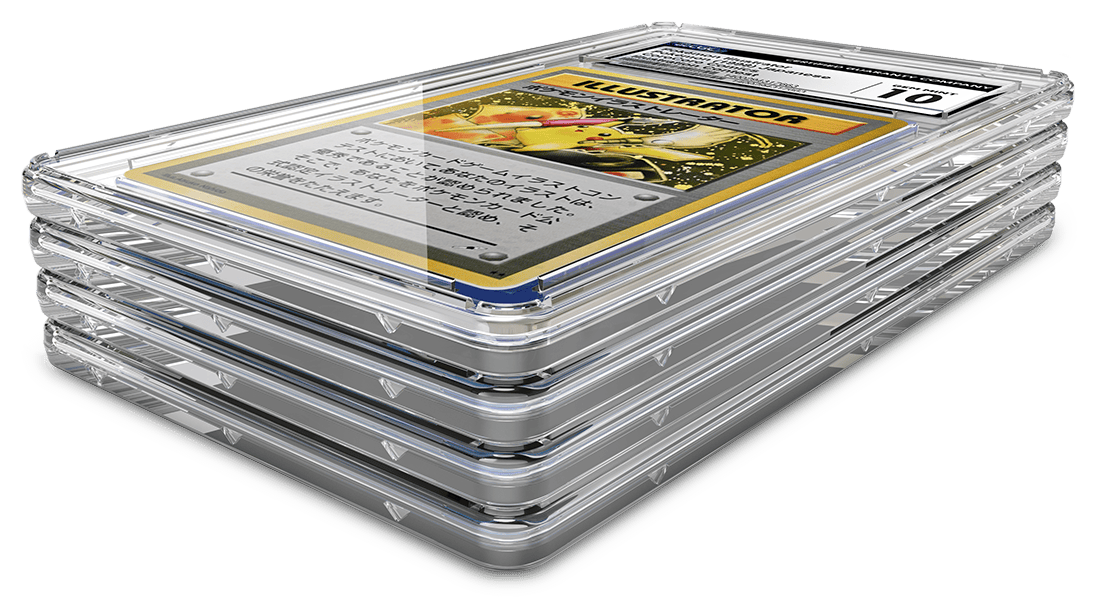 Portable, Stackable and Easy-to-Store
No matter the size of the card inside, all CGC Cards holders lock and stack together seamlessly, a revolutionary design in the card certification industry that makes it easy to store and display your collection.
Add CGC Card
Create a Set
Join CGC for free to add cards, track your collection and participate in the CGC Trading Cards Registry or CGC Sports Cards Registry.