A Division of CGC Devoted to Trading Card Grading
CGC Trading Cards is the division of Certified Guaranty Company (CGC) devoted to the expert grading of the most popular trading card games and sets, including Pokémon, Magic: The Gathering, Yu-Gi-Oh!, Marvel, MetaZoo and many more.
What is CGC Trading Cards Certification Verification?
This tool can help you to verify that your CGC holder is genuine and has not been tampered with. It can also be a useful starting point to research your CGC-certified trading card.

Simply enter a card's CGC certification number (highlighted in the image) to confirm its description and grade in CGC's database and view images of the holdered card taken by CGC Trading Cards.

You can also scan the QR code above the CGC certification number with your phone.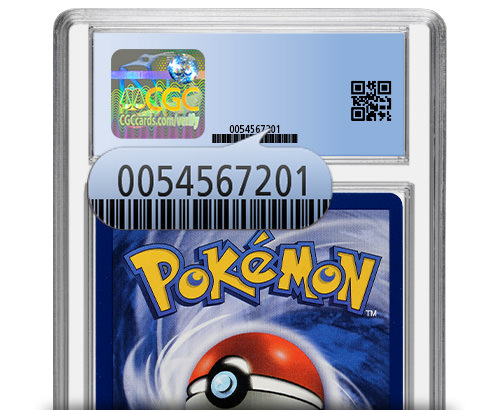 What is Confirm Package Delivery?
Enter your package's tracking number to confirm whether it has been delivered to CGC's facility.
Add CGC Card
Create a Set
Join CGC for free to add cards, track your collection and participate in the CGC Registry. Learn more >